May 15th 2013
Apush ap test today!! It was super easy and I'm done with apush forever :)
May 12th 2013
I saw my father today for the first time in months. I've been refusing to see or talk to him. i was mad at him. Mad at him for having a disease. And i realize now how stupid that was. If someone got mad at me for having depression i would think they were stupid and clearly didn't understand. Which I guess I don't. It's not like he asked for this to happen to him. When I...
3 tags
Cinco De Mayo 2013
I have my AP psych test tomorrow! I'm feelin pretty prepared for that. Morp was fun yesterday I hope we can get back together with that group of people again I had fun. It's almost Friday hehehehe.
April 9th 2013
I feel like I have so much to be angry about and yet I have absolutely nothing to be angry about all at the same time. I gave my dad a chance again and he fucked it up. Again. And I got caught for forging a pass today and it's giving me really bad anxiety. I have to do APUSH so i have to do that now okie bye
March 19th 2013
Well that's just great. I came home late from the band concert and I missed the deadline to complete my apush quiz. So along with having a late studyguide, I will also have a 0 on a quiz.  School is stressing me out so much this whole week has been loaded with homework and it's literally tuesday. also my dad called my mom and he wants to see me. If I said I don't want to talk...
March 18th 2013
I'm bad at writing on this but I'm going to keep trying haha. I've been really stressed lately. My new medicine is making me really sick, but it's making general life easier. So that's good.  I have a lot of homework still, so I"m going to go do that now.
March 6th 2013
Well. Today has been interesting.  Let's just say I now hate boys and how stupid they are. And my dad got out of the hospital today. I don't think I want to talk to him. What daughter doesn't want to talk to her dad? I just don't have anything to say to him. His attempts are 16 years too late.
3 tags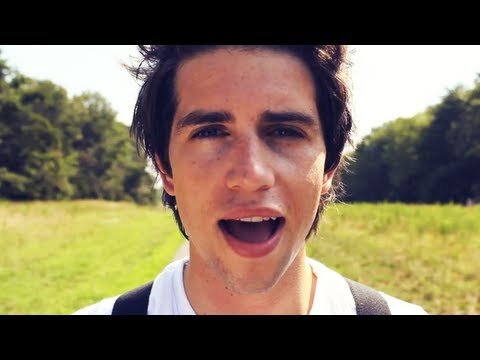 February 26th 2013
No no no no no no no no no. Those have been really my only thoughts for a while now. i don't know what's going on. everything just kind of sucks. I feel stupid all the time and my choices lately haven't exactly disproved that statement. I"m doing worse and worse in psychology and i don't understand what we're doing in math and even my chocolate milk doesn't taste good right now. My family is dumb...
February 23rd 2013
Fun fact: I sexted for the first time today. I mean I've done it before, but not with pictures. Which I did today. So. Milestone, I guess.
February 18th 2013
Eee! Soooo I woke up this morning and i noticed my right hip looked smaller and so I weighed myself and I've lost 3 pounds on top of the 5 I already lost. So that makes 8. And that's really exciting. I know it only probably notice it because I spend so much time thinking about what's wrong with my body so I notice when anything is different. But whateva whateva I'm supa...
February 17th 2013
I'm tired. But I have to study for my history quiz and there's a dbq due tomorrow plus all my other homework which i do not remember
February 16th 2013
Today has been a very blah day I have watched tv all day and then I took a nap, which included extremely weird/ scary dreams again. I want to hang out with someone but megan's in chicago, emily's doing her show, allie's hanging out with kira, hailey's at western, and collin's sick. Blahhhhhhhhhh
February 15th 2013
I'm working on history right now. I did these little web things for 27-29 and they really helped me grasp the material so now I'm doing them for 30 and 31 too. I'm doing 30 today, 31 tomorrow, and mastering all the vocab on quizlet on monday. I don't want to put all this off until monday, so yeah. I was talking to canada and he's going to emily's show tonight...
February 14th 2013
I forgot to do this post so I'm doing it now. This was a very good day, despite not having a boyfriend since like, freshman year. I went out to dinner with my mom and we got pedicures and manicures after. My nails look really nice. My finger nails are sparkly blue and my toe nails are this gorgeous deep purple color and they're really shiny and stuff. I accidentally smudged my left thumb nail, but...
February 13th 2013
I've literally been working on homework since I got home from school at 3 and it's almost 10. So I'm doing this now while I transition subjects so I don't forget. I just have psych left. I have to update my Research methods study guide and flash cards and make a Freudian Valentine. It's going to be hilarious, I'll post a picture of it when I'm done.  Speaking of valentines day, you know I wish...
1 tag
February 12h 2013
WOW I KEEP FORGETTING TO DO THIS I'M NOT GOING TO FORGET ANYMORE ITS BEEN A HARD FEW WEEKS BUT I'M NOT GOING TO JUST LET MYSELF SIT AROUND AND FEEL BAD ANYMORE I'M GOING TO DO THIS STUPID BLOG AND I'M GOING TO DO MY STUPID HOMEWORK AND I'M GOING TO DO MY STUPID WORKOUTS AND I'M GOING TO FORCE MY LIFE TO BE BETTER WHETHER IT WANTS TO BE BETTER OR NOT
1 tag
February 3rd 2013
Soooo I just worked on my audition for wind ensemble literally for 3 hours playing the audition piece 127 (you think I'm kidding, smart music keeps track of how many times we play it) different times just to get it freaking perfect. IF HE DOES NOT LOVE MY AUDITION I'M GOING TO THROW HIM ACROSS THE BAND ROOM AND SHOVE HIM IN A TUBA 
February 2nd 2013
Boy have I been neglecting this! A lot has been going on lately. Bad stuff. But I got a new shirt today and I really like it! Also work out pants so hopefully now ill be motivated to work out
January 29th 2013
My life is spiraling out of control and I don't know how to stop it. Right now I just need someone to tell me it's going to all be okay. Maybe not now, but eventually. It just has to be.
January 28th 2013
My dad just called from the hospital. Pretty much immediately after my mom called and I just broke down and started crying and I told her I've known about everything since it happened and I just wanted to let her think she was protecting me  but I can't anymore and now I can't stop crying 
4 tags
January 22nd 2013
I don't know if you knew this about me, but Andy Goldsworthy is my favorite photographer. He takes pieces of nature, and rearranges them to make even more spectacular nature. It's amazing really.
January 20th 2013
I'm bad at doing this regularly. Oh well. I went to allie's birthday party last night and slept over and it was really fun. I mean like really fun. Except for that awkward 30 seconds when kira went all "Judgey Von Holier than thou" when the subject of alcohol was brought up by allie! like WOW GTFO MY DICK JESUS FUCKING CHRIST anywho honors band is over and...
January 18th 2013
I keep forgetting to do this. Honors band is stressing me out. Being around so many people for so long exhausts me. I literally fall asleep during rehearsals. But on the bright side, I think a lot of my friendships are doing better. For some reason they felt a little rocky for a little bit but I think they're fine now :)
January 16 2013
An atheist was taking a walk through the woods, admiring all that evolution had created. "What majestic trees! What powerful rivers! What beautiful animals!", he said to himself. As he was walking along the river, he heard a rustling in the bushes behind him. When he turned to see what the cause was, he saw a 7-foot grizzly charging right towards him. He ran as fast as he could. He...
January 15 2013
So I'm sitting in my room, and I can hear my mom on the phone. She's talking about how her and Abe got in a huge fight. And the things he said to her were horrible. I don't like him anymore. Like he should know better than to say that to someone. I can't even get my words out. This doesn't sound like I really care much at all but I'm just tired
January 13 2013
You know something about me? I like making lists Like I have random little lists all hidden around my room if you look hard enough. To do lists, future goals, things I like about my self, things I don't like about myself. I kinda want to start making lists on here too. So here goes my first one, Things to do for this week: -bio studyguide -precalc studyguide -photography studyguide...
January 12 2013
I forgot to do this for yesterday so I'm doing it now. I downloaded the song pumped up kicks today. I forgot how much I love this song.
January 10th 2013
It's a hard day.  I'm tired, I'm unmotivated. I did my APUSH, but i just don't have the motivation to do anything else. I wish my friends understood. I'm not lazy. This isn't my fault. I literally cannot get up. Sometimes 25mg just isn't enough.
January 9th, 2013
I don't think my friends understand why I don't want to go places alone. If I'm not at school, I am literally alone 100% of the time. Me and my family all stay on separate floors, that is, if there's more than just me home, which there usually isn't. So yes, it IS a big deal when you ditch me. Yes, it IS a big deal when you won't go to the coffee shop with me. It IS a big deal. I'm sick of...
January 8th, 2013
Sometimes I feel like my friends really don't appreciate me. Like I do nice stuff for them but when it comes to returning the favor it's soOoOoOo out of the question. Like why do you get upset when I won't go to the coffee shop with you when you never go with me? Why do you expect me to listen to you if you just cut me off? Why is it okay for you to post indirect tweets about...
January 7th, 2013
I'm on the computer screwing around writing my English essay and my mom watching tv down here with me. It's kind of nice. I'm so used to being alone on the computer, in the dark.  Sometimes I have little moments like this with my family and I kind of think to myself, "Is this what having a family is like?" And I realize that's not what a 16 year old should be...
January 6th, 2013
Oops totally forgot to make one. So i heard this quote the other day and i really like it "All artists were once an amateur"
January 5th, 2013
Resolutions Most years, I make some resolution about losing weight or getting in shape or eating healthier that I never end up keeping. But this year i have something that I honestly want to change about myself (along with the weight thing). I want to be nicer. I know my friends would never think of me as nice even if I gave them $900 and my house. But it's something I want to do for me. I...
January 4th, 2013
My throat is killing me. Every swallow is like a thousand knives going down my throat. And I keep having the same nightmare over and over, until I'm too afraid to sleep.
January 3rd, 2013
Update! Not pink eye, just seriously swollen and irritated eye. My contacts brand got switched and ever since I've been having a lot of eye problems. I got switched back to my old brand and put on special eye drops to fix it!
January 3rd, 2013
I have pink eye again. I'm going to the eye doctor in a few hours to see what's up because I've been having a lot of eye problems lately. And I started to watch vampire diaries. It's a pretty sweet show so far. I had great dreams last night. Well one of them was great, the rest were about killer zombies. But one of them was great. And for a moment when I woke up, I...
January 2nd, 2013
Favorites! Movie: pitch perfect Song: one more night-maroon 5 Color: purple Food: chicken Drink: tea Subject: biology Musical: les mis Actor: Eddie redmayne Actress: Anna Kendrick Book: the fault in our stars / perks of being a wallflower Show: gossip girl I can't think of anymore right now, if I do I'll add them!
January 1st, 2013
Happy New Year! A lot has happened in the last year, good and bad. But that's all in the past now. I want to change for the better this year. I want to do at least one random act of kindness a day (today I cleaned the house for my mom) I want to get back in shape I want to study harder and stop being so lazy. I want to work on not being such a jealous person. I think that's one of my...
1 tag
Hi I'm Becca!
This is my 2013 blog, where I will be enriching your life daily with my words of wisdom. You're welcome xoxo, Gossip Girl